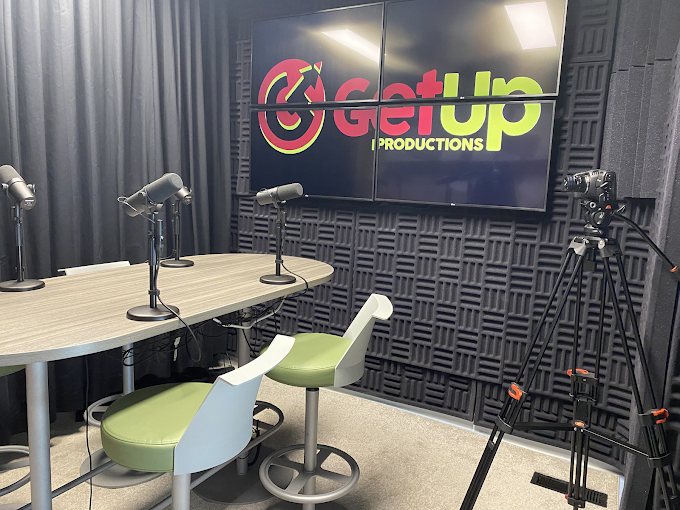 About Get Up Productions
Get Up Productions is a company made by creators for creators. From the founding of the company to the team to you, we take our experiences and lessons and pass them to our partners. 
Get Up Productions started as a podcast, and when Chris & David learned how much work they were having to put in to maintain and grow the show, from running a growing social media account with a variety of content to editing and publishing their show.
In 2020, we built the first Get Up Productions studio, and the mission of helping creators has only grown. We've learned that the best creators don't just have editors, they have confidants and advisors and people to help them maintain their content to its highest quality. We continue to work with creators and brands on all types of content, from podcasts to YouTube content and anything that can be created in a studio.